The Contacts Card lets you search for messages, attachments, or images by contact! Simply click on a contact within the message header to bring up the Contacts Card.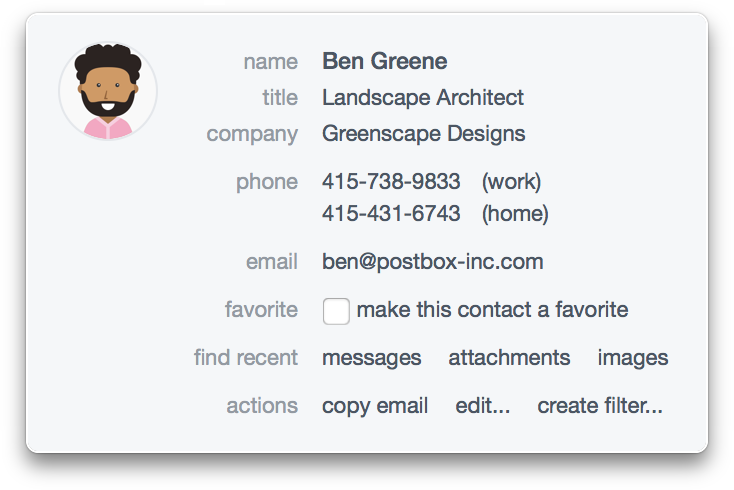 The Contacts Card will first summarize any contact details detected from your address book or online sources.

Click on a phone number, email or IM address to connect with the contact using applications such as Skype, AOL/iChat, or Postbox.

Search for messages, attachments and images from this sender by clicking one of the search buttons next to find recent. Search results will conveniently open in a new tab.

You can also search for content by contact from the Inspector Pane.