The Quick Switch feature enables you to jump to another folder using your keyboard.
While viewing messages, click the "g" key to bring up the Quick Switch window, then start typing the name of the folder you would like to switch to, such as "Sent."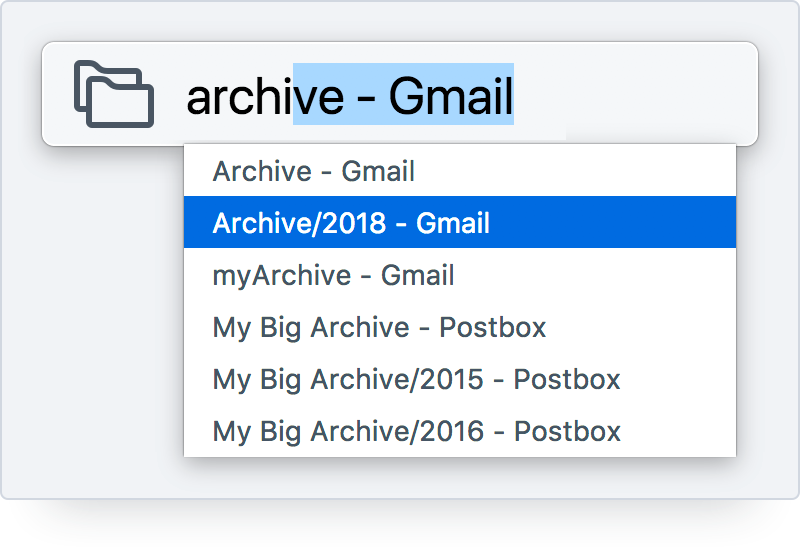 Postbox will begin to autocomplete against that entry, and will also display its corresponding account. Arrow down to select a folder and press the Enter key to switch to the folder.