Postbox supports gestures for those using macOS with a trackpad or other device that supports multitouch gestures. There four gestures supported:
1/2 swipe left = Archive
full swipe left = Reminder
1/2 swipe right = Junk
full swipe right = Delete
The swipe actions work on a "swipe-n-hold" basis. Swipe until the desired action is displayed, hold, then let go once the swipe action "activates." This usage pattern was designed to prevent accidental swipes from performing an action.
Most importantly, swipe actions can be performed on multiple messages at once.
macOS System Preferences Settings
Trackpad:
Within System Preferences, select Trackpad > More Gestures
Make sure that the setting Swipe between pages is set to Scroll left or right with two fingers.
Set Swipe between full-screen apps to Swipe left or right with four fingers.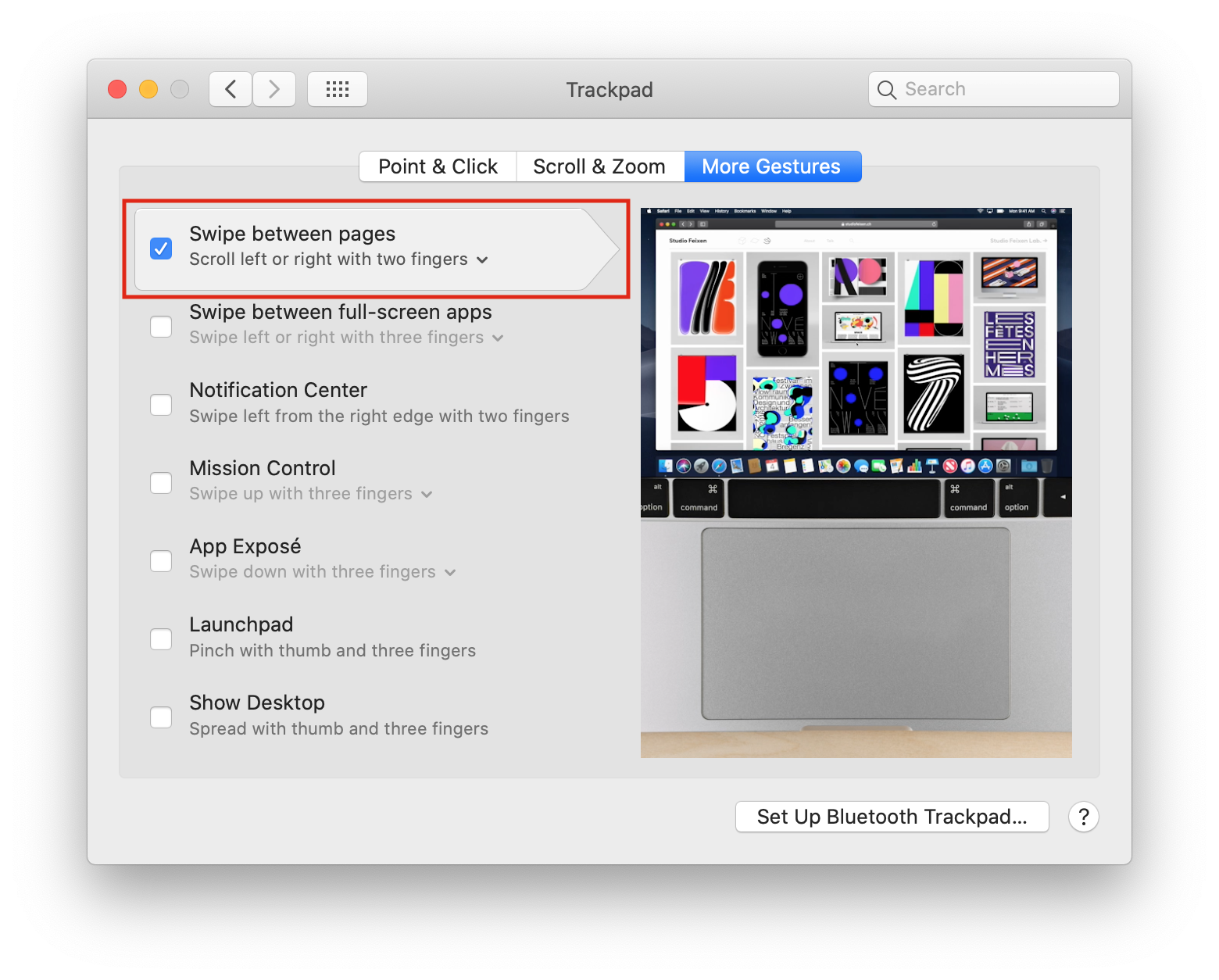 Magic Mouse:
Within System Preferences, select Mouse > More Gestures.
Set Swipe between pages to Swipe with one finger.