Users who receive a high volume of daily messages are always looking for ways to improve their workflow. With the new Send and Archive feature, after replying to or forwarding a message, Postbox can automatically archive the original message saving you valuable time. 
To enable Send and Archive, go to:
Mac: Postbox > Preferences > Composition > Advanced
Windows: Tools > Options > Composition > Advanced
and Check the option to Enable send and archive.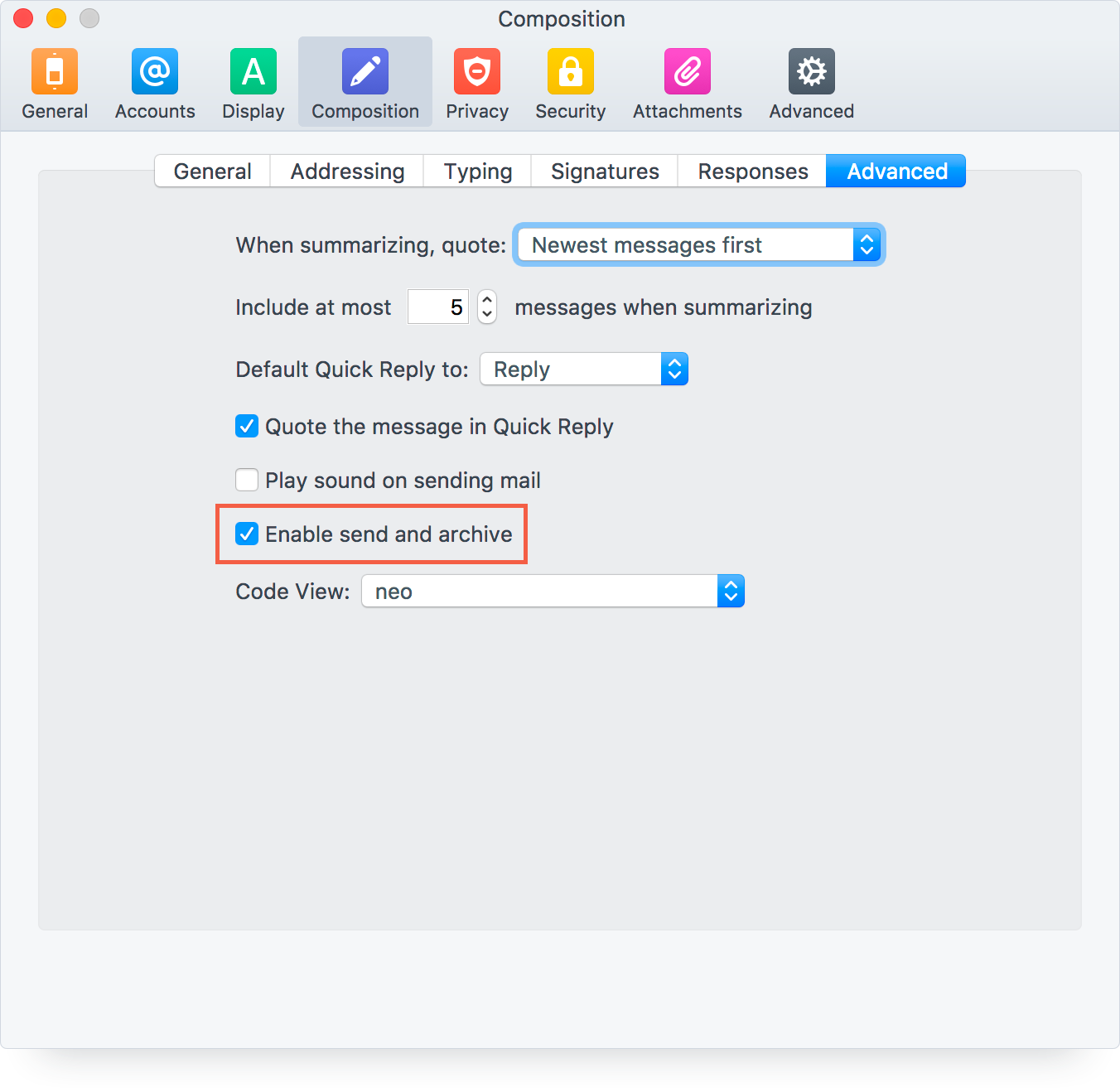 Enabling send and archive will also enable the feature for Quick Reply.
The keyboard shortcuts for Send and Archive are:
Mac: Command + Shift + Option + Enter
Windows:  Ctrl + Shift + Option + Enter
If you are using the Toolbar, press and hold the Send button, then select Send and Archive from the pop-up menu.