Users who receive a high volume of daily messages always look for ways to improve their workflow. With the Send and Archive feature, Postbox can automatically archive the original message after replying to or forwarding a message, saving you valuable time.
To enable Send and Archive, go to:
Mac: Postbox menu > Settings > Composition > Advanced
Windows: Tools menu > Options > Composition > Advanced
and Check the option to Enable send and archive, as illustrated below: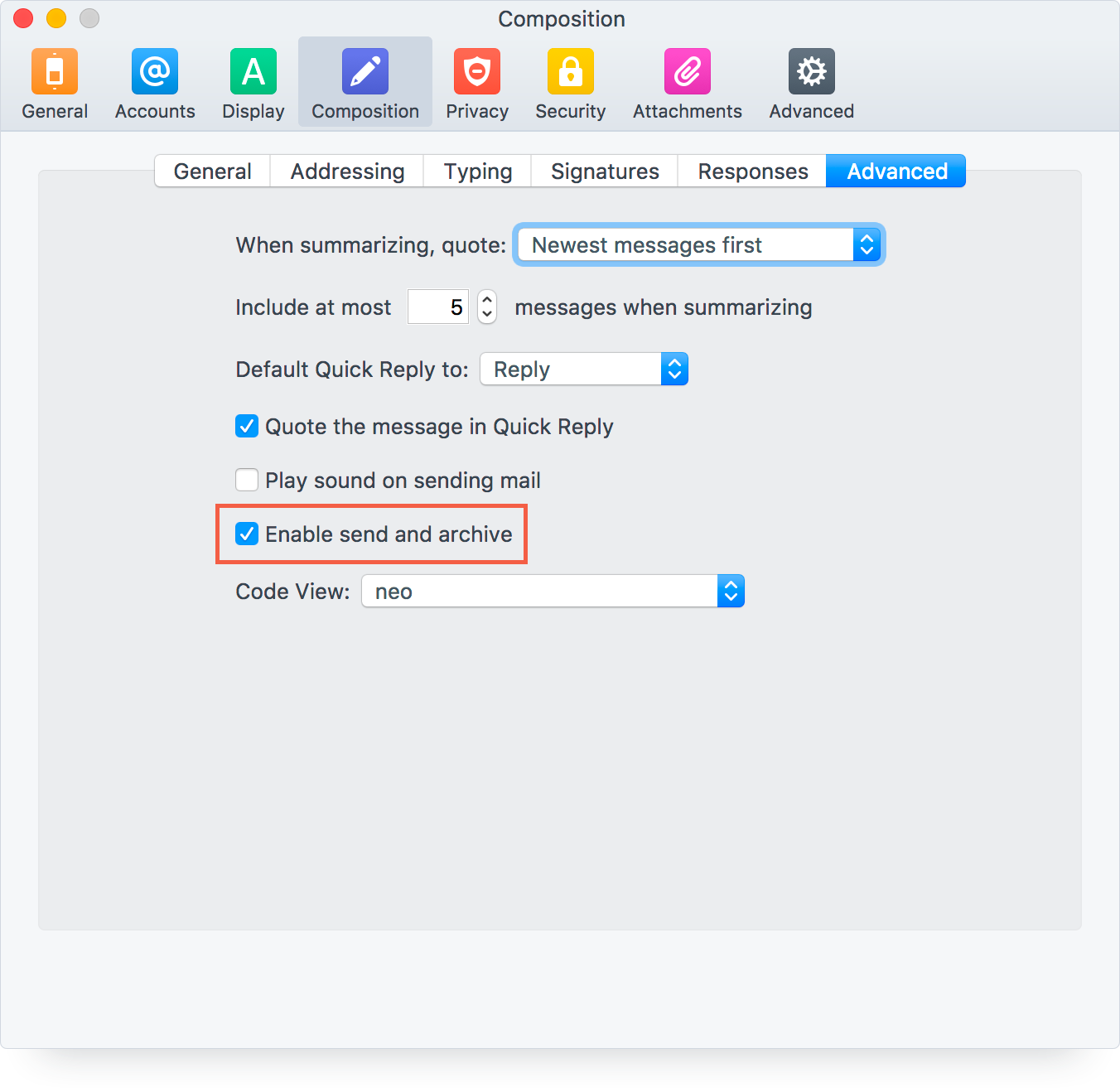 Enabling send and archive in this preference panel will also enable the feature for Quick Reply.
The keyboard shortcuts for Send and Archive are:
Mac: Command + Shift + Option + Enter
Windows: Ctrl + Shift + Option + Enter
If you use the Toolbar, press and hold the Send button, then select Send and Archive from the pop-up menu.