Postbox will notify you when a message contains tracking images that can inform the sender whether or not you've opened an email.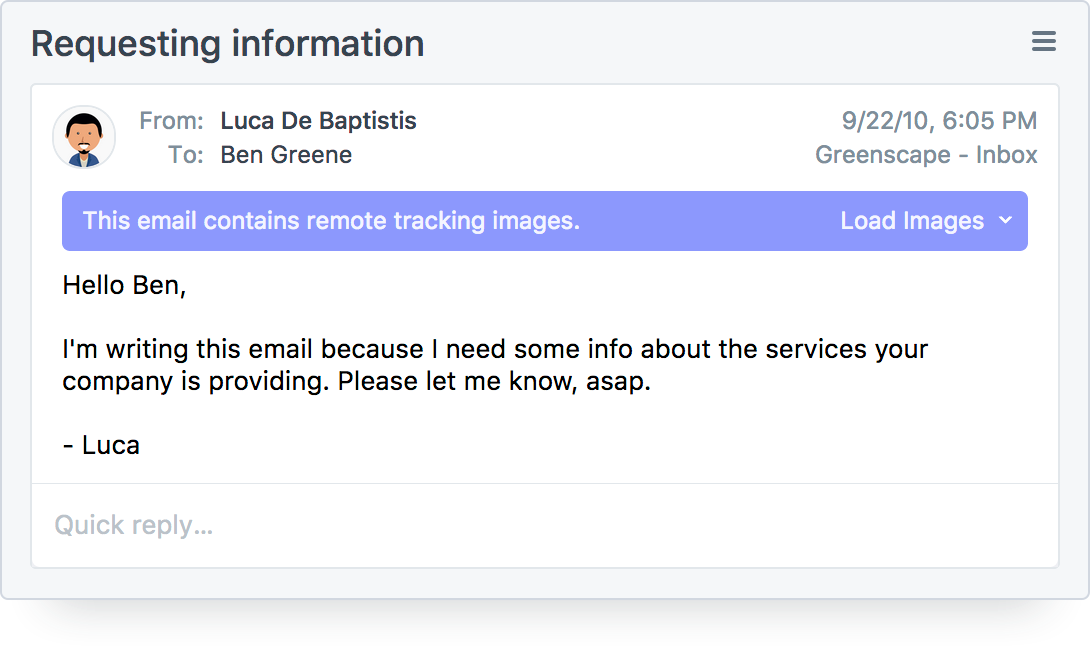 A tracking image is usually a clear 1px image embedded within an email that has a unique key to its name, for example, 83fjda8dfncla8.png. When the image is loaded by an email client, a request is made to the web server for that specific image name, which notifies the sender that the message was opened.
This is a common practice in the world of email, but Postbox makes an important distinction between tracking images used in bulk vs. individually.
Postbox does not flag emails from services such as MailChimp or Campaign Monitor because those tracking tools are used primarily to understand audience behavior in aggregate, for example, "what percentage of users opened this email campaign for Black Friday?"
However, we do flag tracking images when they are used by individuals to track the behavior of another individual, as we feel this crosses a line on privacy.
If you trust the sender and wish to disable these warnings, you can perform one of the following whitelist functions within the purple notification bar:
Click Load Images to whitelist this specific message
Click the pulldown arrow, then whitelist the specific sender or sender domain