To import contacts from the Windows People app, or from Outlook.com, you'll want to export contacts from Outlook.com, then import them into the Postbox Address Book.
Export Contacts out of Outlook.com
Go to http://www.outlook.com and log-in to your account.
In the upper left corner, click the Tile icon, then select the People app.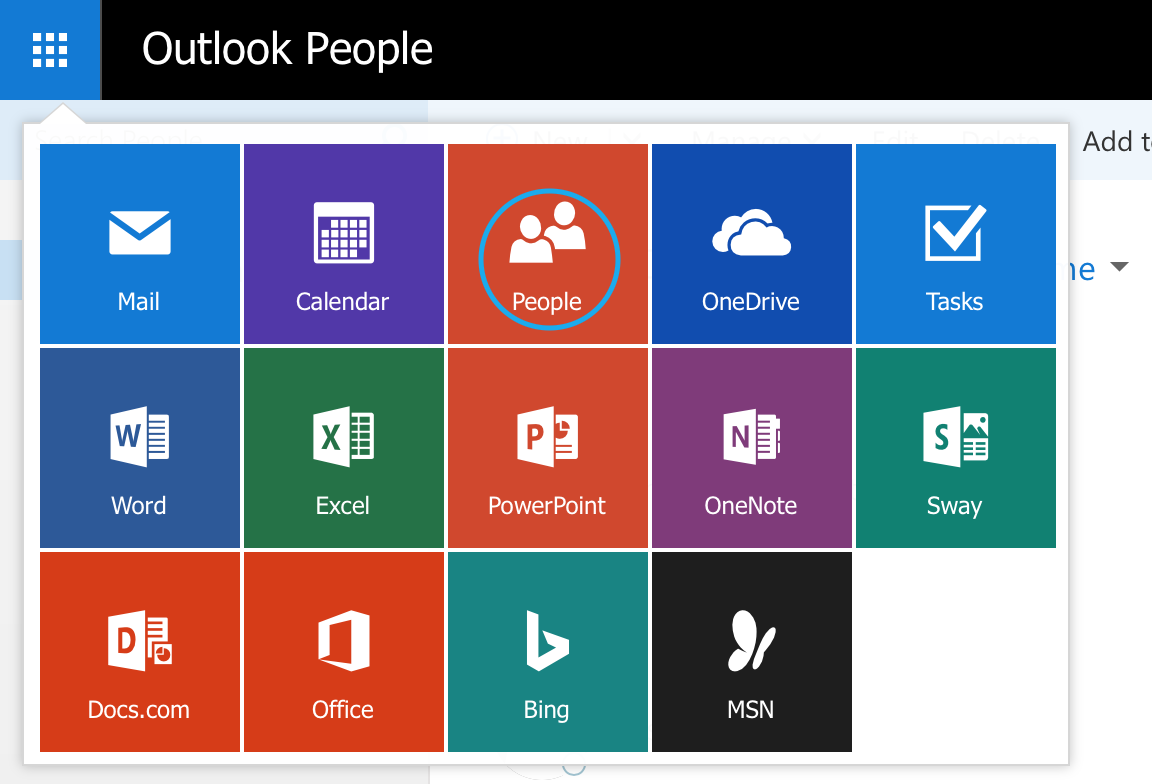 From the Manage menu, select 'Export contacts'.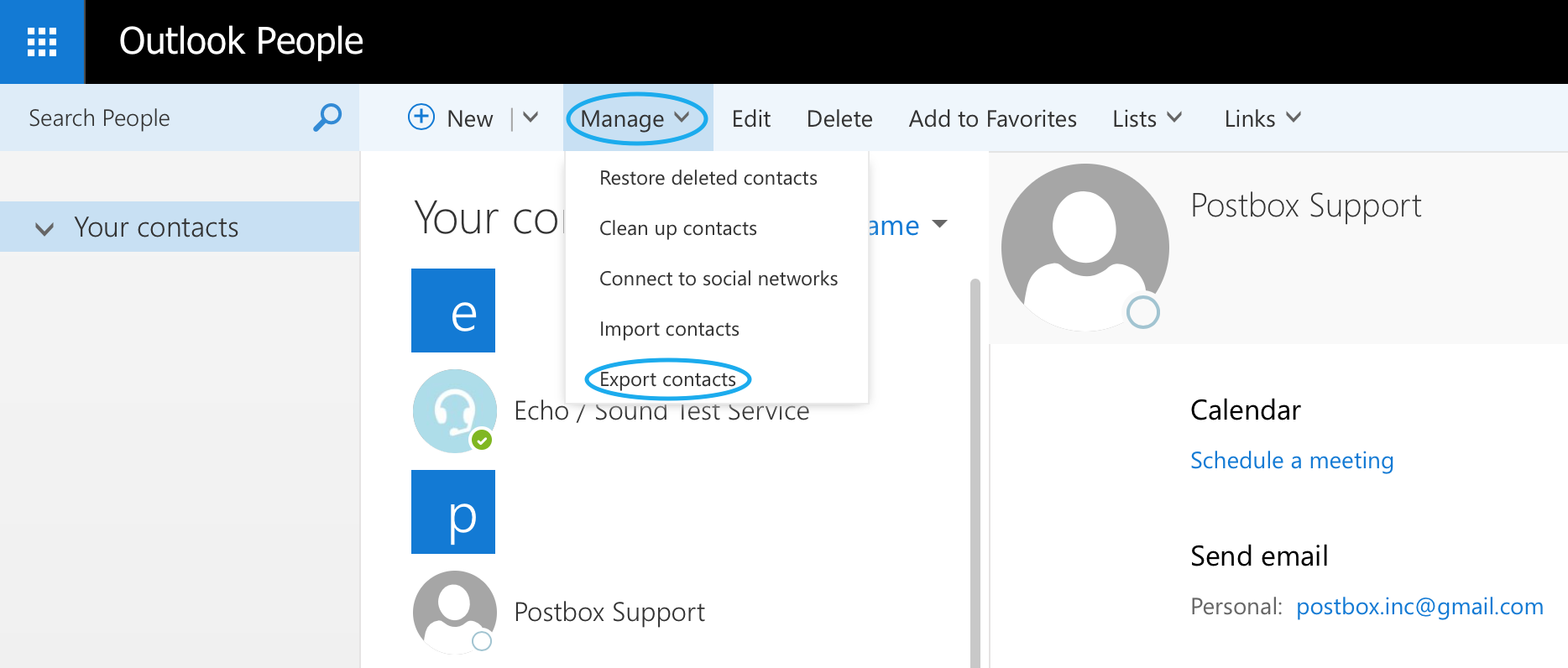 In the slide-out menu on the left-hand side select which contacts to export.
Click 'Export' at the top of the menu.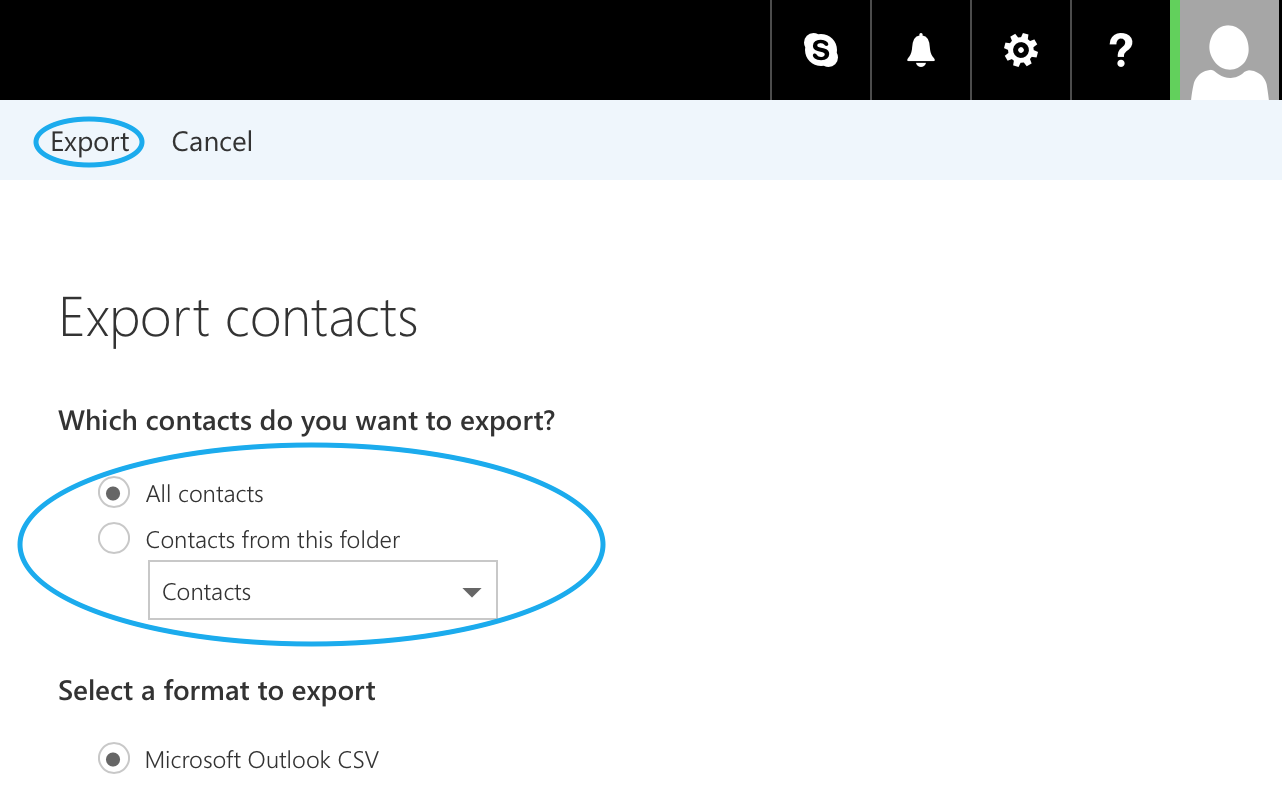 Preparing CSV file for import into Postbox
Before we import the file into Postbox, we want to clean the .csv file a bit. This will make importing easier and will allow Postbox to view all of the columns within the .csv file (there is a limit to the number of columns Postbox can import). Open the .csv file within Excel or similar editor, and delete all unused or unnecessary columns. Once your .csv file has been cleaned up, save the file in .csv format. You can download an example CSV template for the contacts import here.
To import the cleaned .csv file, open Postbox and from the "Tools" menu, select "Address Book."
Within the Address Book, from the Tools menu select Import, and then select "Address Books" as the import type and click "Next."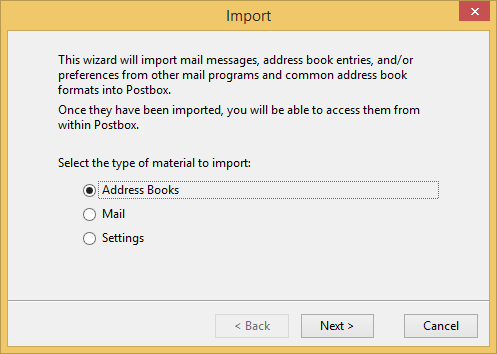 Next, select "Text file" as the import type and click Next.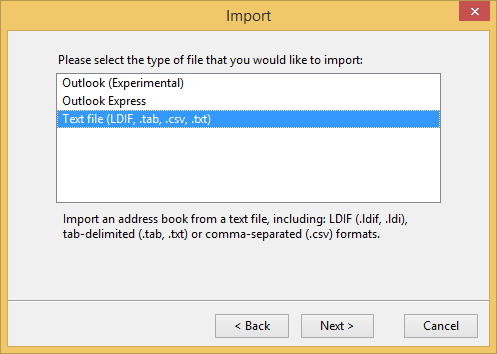 Next, you will navigate to the OutlookContacts.csv file, but first, you must change the pulldown menu in the bottom right corner from "LDIF" to "Comma Separated," and then navigate to the OutlookContacts.csv file.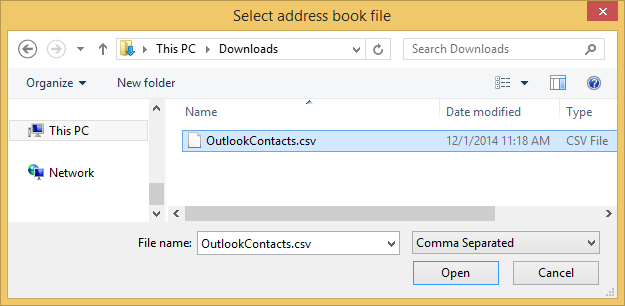 Finally, you will want to map the Postbox Address Book fields with the fields in the .csv file.
Once complete, click OK, and your contacts will appear within a new Address Book Group within the Postbox Address Book.