If you are receiving an error saying your server uses an invalid security certificate, or an unknown identity, the most common cause is that your anti-virus software is interfering with the secure mail connection to the server.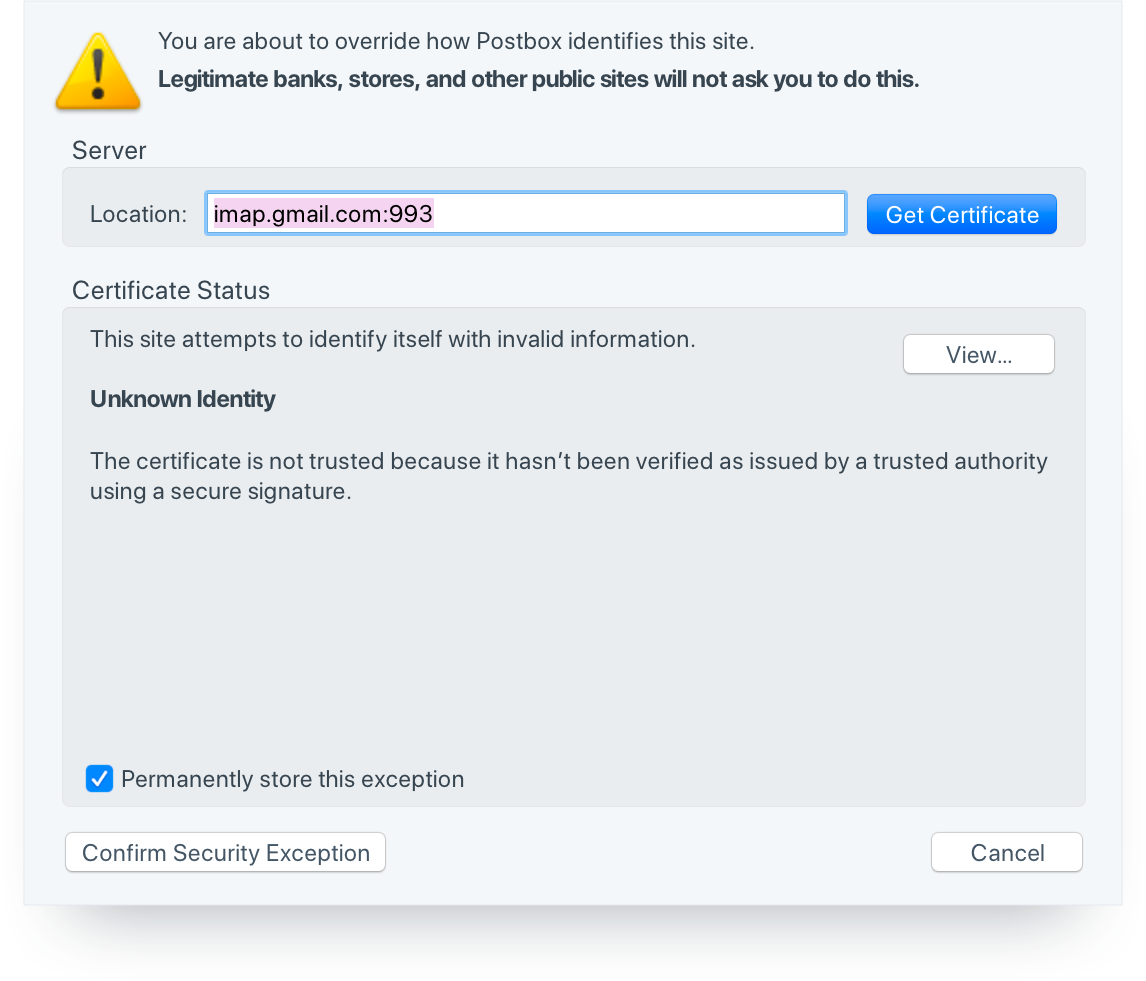 Temporarily disable any/all anti-virus or security apps on (at your own risk) just long enough to try connecting again in Postbox.
If you can successfully connect, please refer to your security vendor's instructions for configuring the package for use with a desktop email app.