Invalid Security Certificate Errors
If you are receiving an error saying your server uses an invalid security certificate, the most common cause is that your anti-virus software is interfering with the secure mail connection to the server.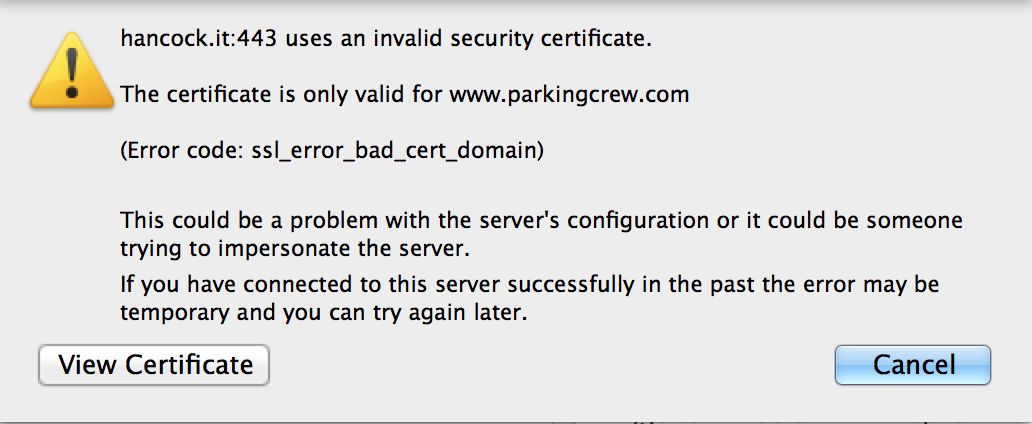 Kaspersky
To prevent this error, go to the Kaspersky Network Settings, and enable Do not scan encrypted connections.


Avast
To prevent this error, turn off Scan SSL Connections.
Launch Avast.
Click SETTINGS, and then select the Active Protection tab.
Click Mail Shield's Customize button to display the SSL Scanning window.
Uncheck Scan SSL connections.
Exit Avast.
Alternatively, you can add IMAP servers to NOT scan, which could also solve the problem.


Not using anti-virus
MAKE SURE YOU ONLY DO THIS FOR WEBSITES THAT YOU TRUST! 
Go to the Certificate Servers panel.
(Mac) Preferences > Advanced > Certificates > View Certificates > Servers
(Windows) Options > Advanced > Certificates > View Certificates > Servers
Click on Add Exception button.
Add the required Website URL.
Click Get Certificate.
Click Confirm Security Exception.
Click OK.
Close the preferences panel.