Messages Return to the Inbox after Delete, Junk, or Archive Actions
If you find that messages are returning to the Inbox after a Delete, Junk, or Archive action, it could be that your Trash, Junk (or SPAM), or Archive folders are not mapped correctly.
Navigate to Options (Windows) or Preferences (macOS) > Accounts > [your account] > Copies & Folders, and make sure that your folders are correctly mapped: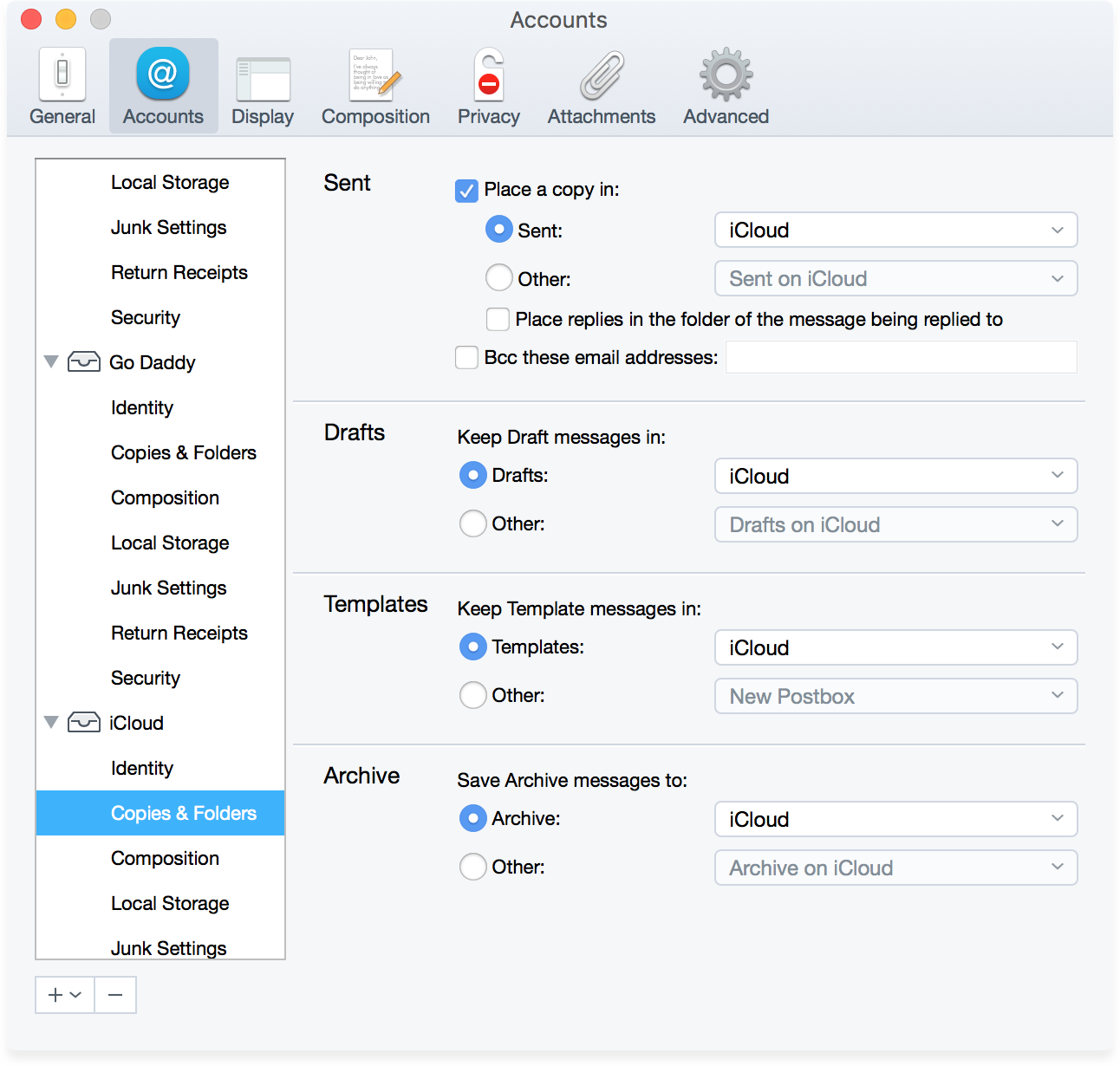 For Gmail accounts, we strongly suggest that you create a dedicated "My Archive" folder (the use of the folder name "Archive" is prohibited by Google), and then map your Postbox Archive folder to that. Using your Google "All Mail" folder for Archive functions will result in unnecessary bloat on your hard drive.
For the Junk/SPAM folders, the mapping preferences are located at: Options (Windows) or Preferences (macOS) > Accounts > [your account] > Junk Settings: